Great Prices
We challenge you to find cheaper! Our rates include a brand new vehicle, unlimited mileage, insurance and roadside assist*. Why pay more?
Wide Selection
We offer a great range of vehicles at competitive prices, from the most reputable suppliers.
24/7 Hotline
We provide 24/7 service while you're on the road. You can also call 1800 761 192 , leave a message, and we'll return your call.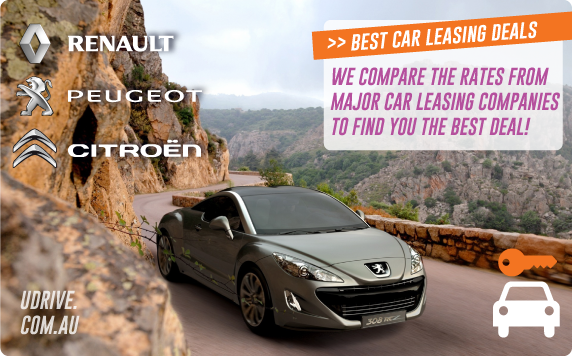 Car leasing in London is a fantastic alternative to long-term car rental. Designed explicitly for non-European residents and travellers planning an extended holiday in London between 17 and 175 days, all vehicles are left-hand drive and you can explore the best of London as soon as you arrive. The many benefits include a brand-new vehicle, 24-hour roadside help, unlimited kilometres, many pick up and drop off locations within London, full insurance with no excess, full factory warranty, personal accident insurance, and free added drivers.
Car Companies and Models
The three companies taking part in London car leasing schemes are Renault, Peugeot and Citroen. They all offer an extensive variety of models, so to make it easier for you to choose, we compare rates and show you the best deals and discounts. We understand today's travellers want to take advantage of a competitive market to get the best deal. Together with our UK and Europe Travel partners, we offer fantastic European car, 4WD & minivan deals.
Why Book Your London Car Leasing with UDrive?
As a reputable company with many years of experience, we have a simple search and booking process with no hidden extras. We also offer 24-hour support, not only while you are searching for deals and discount, but after you have booked as well. Lastly, we are confident you won't get a better deal anywhere else.
Inexperienced drivers sometimes feel daunted at the thought of driving in London, the UK's busiest city. However, hints and tips from experienced London drivers go a long way to helping navigate the streets confidently and safely.
Basic Rules
Drivers must be over 21 and hold a non-UK driver's license valid for 12 months after date of entry into the country. Inner road speed limits are 30 mph but expect traffic to be slower than this. Remember everyone drives on the left and seatbelts rules are also strictly adhered to. Finally, yet importantly, plan your journey to avoid the early morning rush.
Research Your Planned Journey
A well-planned journey will prevent delays, hassle, and unnecessary stress. Before leaving, plan your trip on the GPS. Relaying on road signs for directions is not a guaranteed tactic especially when you are navigating lanes of busy traffic. Also, research car parking spaces for your chosen destination, before you set off, rather than finding them when you get there. Lastly, use the highways agency site to check your planned route for congestion or severe road accidents that can hold-up traffic.
Congestion Charges and Parking
To enter central London, you will have to pay a congestion charge off £11.50 per day. This applies to Monday to Friday, starting at 7 a.m. and finishing at 6 p.m. Disabled blue badge holders are exempt from the congestion charge. Pay this charge online or use the park and ride system instead. Several Park and Ride stations around the London Burroughs, allow you to park your car for the day and use the tube or bus to access central London. If you choose to park in central London, different streets have different rules. Check lampposts for parking times and payment because some roads place a charge of 7 UK pounds per hour, and if you do not return to your car inside the designated times, it will be towed away. Some parking spaces work on a pay and display basis, while others ask you to pay via mobile phone.
Other Traffic
Most certainly, the hardest task is navigating around other traffic. Regularly check your mirrors for motorcycle couriers and scooter riders driving in between lanes. Cycling in central London has made a comeback, so keep an eye out. Most bus lanes close during the day, but outside of rush hour, some of them are open. Inside these hours, cameras are present above the lane, so if you drive inside them, you will receive a fine.
Districts
The vast landscape of London splits into districts; central areas classed as the City include Westminster, Chelsea and Kensington. However, need to know areas include Canary Wharf, the financial and commercial hub of London. The West End is the place to head to for shopping and entertainment. The Mayfair district, with the most significant amount of luxury hotels and restaurants, promotes an upmarket lifestyle, while large parks for relaxation include Hyde, Regent and Kensington.
London, the capital of the United Kingdom, is a sprawling metropolis offering endless opportunities to anyone travelling within her boundaries. From traditional English food to historical landmarks to modern attractions, it is not possible to see the whole of London within a week. It was at one time, the world's largest city and although it no longer holds that title, it is still a popular destination for over 14 million international travellers each year. Whether you are a family, group of friends or a solo traveller, we know you will find plenty of things to do and see. In fact, you will run out of time, so the following attractions are the top recommended things to do.
The British Museum
Founded in 1753, the British Museum in the Bloomsbury district, displays an impressive collection of historical treasures from all over the world, and it is a wonderful place for children to learn while having fun because of the free workshops and activities for families. The British Museum focuses on human history and is the most extensive collection totalling over eight million artefacts. These days it is also a national library holding over 150 million books. Throughout the year, they host different exhibitions and displays so check schedules. The museum is open every day from 10 am to 5.30 p.m. Entrance is free for adults and children but donations are gratefully accepted.
Hyde Park
Hyde Park is the place to head to when the weather is great. Covering 142 hectares and including 4000 trees, various activities for families include boating, cycling, and a large children's playground. On Sundays, speaker's corner comes alive as many London citizens air their voice and opinion on today's hot topics. Cafes within the park sell refreshments, but you can also take along your own picnic.
Museums
Children love the Bank of England Museum portraying its history from 1694 to the present day. The museum is on Bartholomew Lane, and it is open from 10 am to 5 p.m. on weekdays. Even adults like exploring the museum to view old paperwork from notable customers and old pistols used to defend the bank from attack.
The British Postal Museum and Archives delights those with nostalgic passion for the old days. The museum is a ten-minute walk from Farringdon tube station, and items on display include old post-boxes.
The Museum of London is one of the best for delving into the history of this prosperous city. Tracing its path through Roman and Saxon rules, it also delves into the medieval period and turbulent years when fire and plagues ravaged part of the city. The museum, at 150 London Wall is open 10 am to 6 p.m. every day
The National Gallery
Opened in 1824, the National Gallery is for anyone with a passion for art. It displays thousands of paintings from the Middle Ages to the present day and includes many pieces by famous artists including Leonardo De Vinci, Rembrandt, and Van Gogh. Entrance is free to the museum, open from 10 am to 6 p.m. every day apart from Friday when it extends it closing time to 9 p.m.
Walk the Thames
Walk the Thames to see many of the city's famous landmarks including the Houses of Parliament and the London Eye. Known as the Millennium wheel, this Ferris Wheel is Europe's tallest, allowing visitors a fantastic panoramic view over the landscape of London. Receiving more than 3.5 million visitors every year, it is the most visited attraction in the United Kingdom.
Buckingham Palace
Buckingham Palace is the official residence of the royal family, although the rooms they use are not open to the public. A tour takes visitors around various state rooms, used for receiving prominent guests including Nelson Mandela. See the changing of the guard that happens in front of Buckingham Palace every day at 11.30 a.m.
The Tower of London
The Tower of London, previously used to hold traitors against the Royal monarchy, also homed two of Henry the 8th, six wives! It was also at one stage used for executions, and we can only wonder about the ghosts roaming its corridors. On display are assorted items from history including torture instruments and armoury. Previously used as a prison for more than 800 years, some of the most famous residents of the Tower have been Anne Boleyn, Guy Fawkes who tried to blow up the houses of Parliament and Rudolf Hess, former deputy to Adolph Hitler.
Hampton Court Palace
Hampton Court Palace dates from the Tudor period, and various kings including Henry the 8th and William the Third lived there. Explore the maze gardens, marvel at the intricate architectural style, and see the kitchens with large fireplaces that cooked food for hundreds of people. Throughout the year, festivals and exhibitions hosted by staff dressed in Tudor style clothing add a fun twist to your visit. The royal family have not used Hampton Court since the 18th century, but its notoriety boils down to its most famous owner, King Henry the 8th. Limited car parking is available.
Westminster Abbey
Used by the Royal family for weddings, and coronations, Westminster Abbey has stood proud and tall for over 800 years. As a burial place for many royals, scientists, and literary figures throughout history, including Charles Dickens and Sir Isaac Newton, its Gothic-like appearance does not resemble the original construction, but neither does it deflect from the grandeur and majestic atmosphere. Sitting near Big Bens and the Houses of Parliament, this abbey is the storybook of British history and a place where kings, queens, and public officials have seen their moments of glory.
---
London Heathrow Airport Leasing Locations
---
Everything about Udrive's handling of our Peogeot car lease was spot on. No hassles, no hidden extras, just a lovely new car that was all ours. No age limit either, which has been a problem with car rentals in the past.
Will use them again.
I contacted Udrive for a rental car for 30 days, but I ended up so much happier with my lease car. Even though it was slightly more expensive, the service provided by the Udrive staff still made me feel like I had great value - plus I got all the benefits with come with a lease rather than a rental.
It made the trip a bit more wonderful, if that was even possible!
We picked up our lease car in London (50% of pickup fee) and dropped it back in Paris (no drop off fee.) We saved a fortune on international one-way fees, if we could even find someone who would have rented us a car big enough for our family and luggage. Now we understand how leasing works, we will use it in Europe in future. Why don't other regions do this? It would be perfect in USA.
Thanks Udrive for all your help.
Can't speak highly enough of Udrive and the way they organised our lease. They gave us really good comparitive quotes, and worked hard to find the right vehicle for us. With some other agencies, we have got the impression they were trying to move one make or model rather than other options which would have suited us better - maybe they get bonuses for certain kinds? But nothing was too much trouble for Carolyn Altan at Udrive. We have already booked some NZ car rentals with her for next month, and will recommend these guys to all our friends.